Wireless IR Extender for Satellite Receiver
Author:Pakite
Release on :2016-08-17
Wireless IR Extender for Satellite Receiver
Wireless IR Extender also named wireless infrared remote extender or IR Repeater, some one also call it IR Sender, it's just extend infrared signal, can not transmit av signal.
Example: PAKITE PAT-433 is Wireless IR Extender with 200 meter extension range at open space. PAKITE PAT-433 is wireless transmission, no need to connect any cable with device.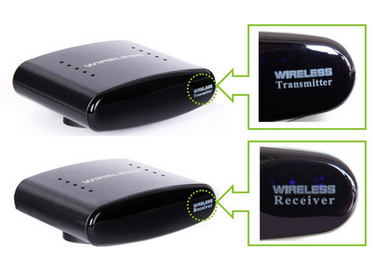 Pls noticed, PAT-433 also including transmitter and receiver, but connection has a little difference with wireless av sender.
Connection method:
1.Transmitter placed at tv end,
2.Receiver place at above tv box.
PS :
1. Receiver indicate light and tv box infrared indicate light was in the line, if this condition no need connect IR cable again.
2. Receiver was hiding in other place, IR cable was connect with Receiver end, and IR Cable has a sticker should be stick at tv box infrared indicate light.
3. If you need connect many device turn on/off at the same times, you need to order many transmitter with one receiver.
PAKITE PAT-433 is totally wireless connection, it no need to connect with device by cable, whatever your device has RCA Jack or HDMI Jack, you can choose PAT-433 to extend the infrared signal.